"Town & City Gift Cards are a perfect complement to our behaviour change programs" BetterPoints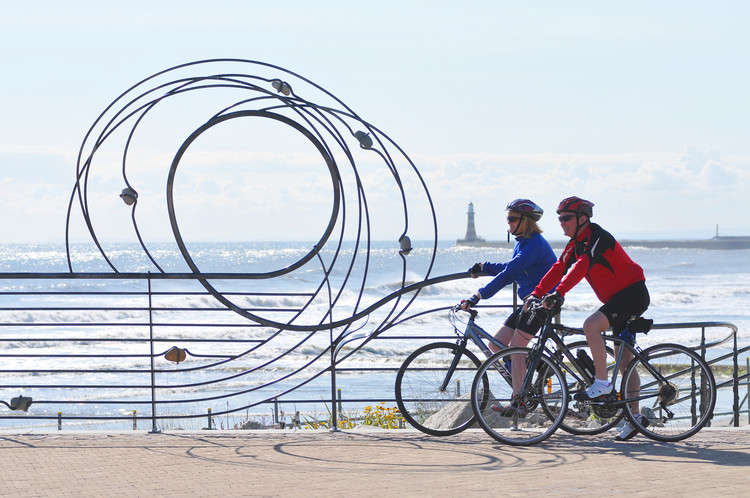 BetterPoints is a behaviour change platform that enables organisations to challenge, motivate and reward people for being greener and heathier – for example, by ditching the car and walking, cycling or taking public transport instead. A key reward used by BetterPoints to reward customers are local Town & City Gift Cards, including the York Gift Card, the District Towns Gift Card, the Scotland Loves Local Renfrewshire Gift Card and the Sunderland Gift Card.
Jack Windle is Behaviour Change Team Lead at BetterPoints:
"Our aim at BetterPoints is changing behaviours for health, transport and the environment. We work with organisations such as local authorities, businesses and universities to promote active and sustainable travel, sustainability, and healthy activity.
"Public transport left many people's routines during the pandemic, and a challenge for many places now is to encourage people to get to the high street without driving. Local authorities also want to back local businesses, encourage people into their town and city centres and develop vibrant places where people want to be.
"Our programs encourage and reward people for using healthier, more sustainable alternatives to cars. Participants use our app to track their journeys, see their progress, and claim their reward points. Those points can be spent on vouchers and gift cards or donated to charity.
"Town & City Gift Cards are a perfect complement to our behaviour change programs. For example, we worked with Falkirk Council on Take the Right Route, an active and sustainable travel challenge. It encouraged people to travel more sustainably, look after their health and make the most of local services – by rewarding their active and sustainable travel with a District Towns Gift Card.
"There's a natural alignment between active and sustainable travel, and creating vibrant, successful communities. For local authorities, using local gift cards as rewards for active and sustainable travel means they can publicly support local businesses."
Richard Kirk is CEO at BetterPoints:
"We want all BetterPoints programmes to encourage people to use their local high streets and to do so sustainably. We want to see thriving local communities with low congestion and pollution, accessed by active and sustainable travel modes, such as walking, wheeling, cycling and public transport.
"Town & City Gift Cards are the perfect rewards for us, because they encourage spending on local businesses. They help bring new customers to local retailers, increase footfall, and grow margins- people that purchase with a gift card tend to spend considerably more than its value.
"By combining these local cards with our behaviour change programs, we really believe we can help to regenerate the high street post-pandemic in a way that is safe, accessible, and enjoyable for everyone."