There are so many ways that local gift cards can be used right across a range of council departments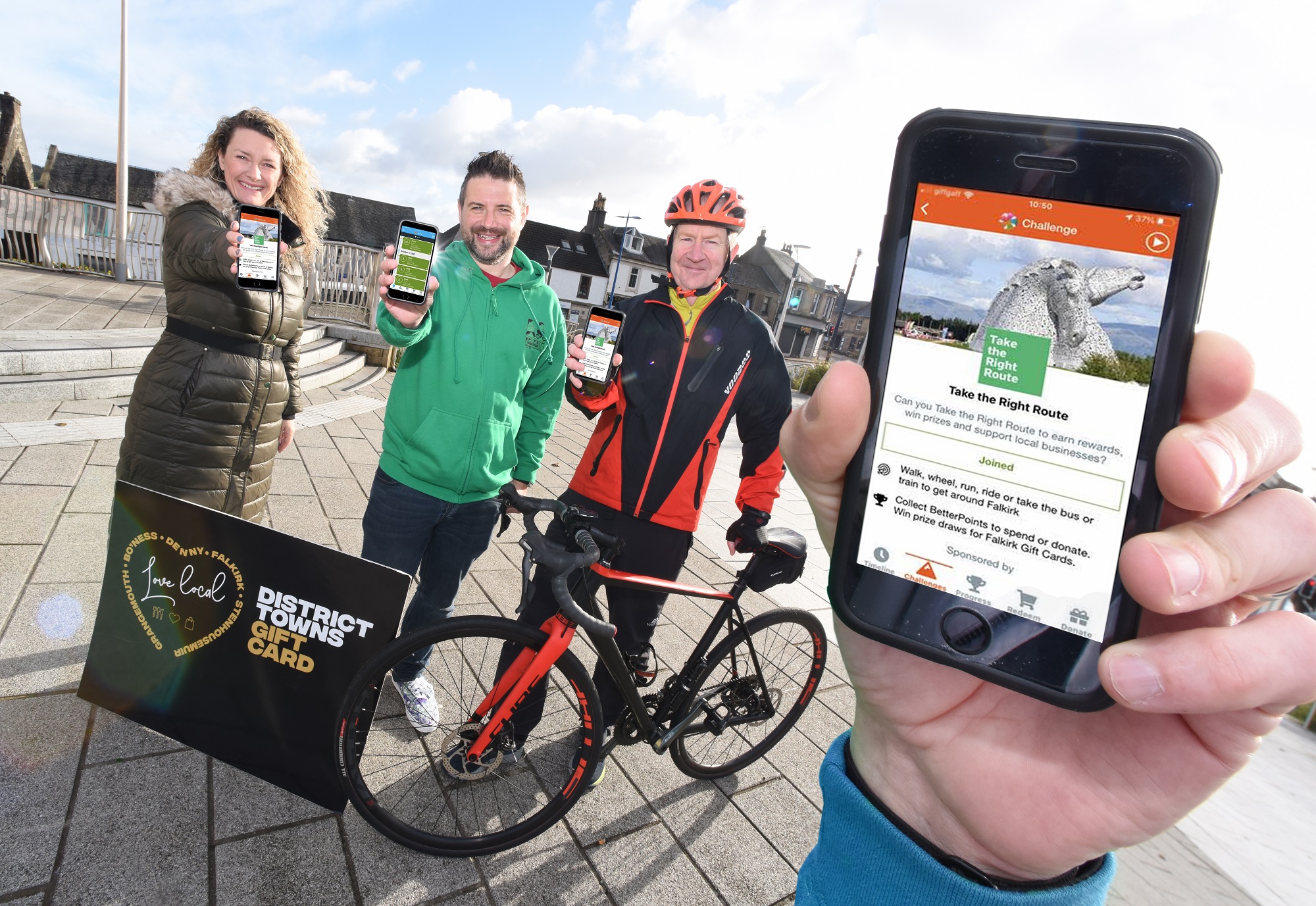 The District Towns Gift Card launched on the 30th November 2020 for the towns of Falkirk, Denny, Stenhousemuir, Grangemouth and Bo'ness. The scheme was funded by the Towns and Business Improvement Districts (BIDs) Resilience and Recovery Fund, a £1m resilience and recovery project spearheaded by the Scottish Government and facilitated by Scotland's Towns Partnerships. District Towns Gift Cards can be purchased online or in the Howgate Shopping Centre.
Elaine Grant is the BID Manager and Stefanie Paterson is the Assistant BID Manager for Falkirk Delivers.
What research did you conduct to find a gift card solution and what were the key elements you were looking for?
"I had been speaking to Colin from Miconex before the pandemic. A local gift card scheme for Falkirk was something I wanted to sign off as a marketing initiative to secure local spend in the area, and I spoke to around 5 BIDs to understand their experience with introducing a local gift card.  Then lockdown happened and people were looking to invest in their local businesses more than ever.
"We undertook a high street survey, and asked people what they'd missed during the pandemic. For most it was the everyday things like going for a coffee or going shopping with friends. 81% wanted to support local businesses more following the pandemic, 60% felt like part of the community, 65% wanted to shop locally to feel safer and 50% said the high street was the heart of the community. When the Resilience and Recovery Fund was announced, I took the opportunity to widen the offering of the gift card from Falkirk to the neighbouring towns of Denny, Stenhousemuir, Grangemouth and Bo'ness."
How was the idea of the Falkirk District Towns Gift Card Gift Card received by merchants? How did you onboard them?
"Most of the businesses were very positive. Initially, there were concerned that there would be a cost, but once they knew it was free, they were happy to take part. Stef took the lead on bringing businesses on board. We used our existing Facebook business group, a group that was already engaged with Falkirk Delivers and onboarded a lot of businesses that way. Then, it was a case of hitting the streets and talking to businesses face to face, as well as using email and phone.
"Our focus was on explaining the features and the benefits of the District Towns Gift Card to the businesses; that it's a free tool, an additional revenue source and that customers spend around 60% more when they redeem. It also helped to mention that their competitors would be receiving the card, making the point that it is a community initiative. Both Stef and I have sales backgrounds, and in many ways that was the approach we took- selling the concept of the gift card to our businesses.
"We had a huge stunt sized version of the District Towns Gift Card and would get photos of the business with the card when they signed up, encouraging the business to post about them joining the program. The photos are also handy for ongoing promotion of the gift card. We now have over 130 businesses on board with the gift card."
Can you please tell us about your marketing and PR activity?
"Community collaboration was key for us, engaging with as many different organisations and groups as possible, and utilising different channels like TV, radio, print and social media. Our Sky advert used a local videographer to create a video about the gift card. We targeted those living in the Falkirk district and it had over 180,000 views. We sponsored a few days of the advent calendar for our local station.
"We featured the councillors for each of our district towns in a video for social media, creating a pack for each councillor that included social media posts and graphics, asking them to promote the gift card through their own social media. Businesses received similar support, with a social media takeover for our launch. Working with our local newspaper, we were able to boost our content to their website visitors from outside the area, likely to be former Falkirk district residents who had moved away. This helped us to bring in gift card sales from as far away as Australia.
"Players from our local football club and the club mascot came along to promote the gift card. Our three assistant managers from our districts were out with the club mascot, handing out £10 District Towns Gift Cards in random acts of kindness. We allocated £600 to this activity.
"The Howgate Shopping Centre fundraised for their annual gift appeal for disadvantaged children using the gift card. The money was loaded onto District Towns Gift Cards for distribution by social workers and teachers. Our message for the launch of the gift card was to 'give the gift of choice' and that was evident through the charity activity as much as the consumer campaigns, embracing the idea of giving with dignity."
What other methods have you used to promote the District Towns Gift Card Gift Card?
"We're always looking at new avenues and ideas to promote the gift card, and never discount an idea until we've tried it. As well as bringing new businesses on board and marketing different use cases for the gift card, like a night out, we'll be creating an online gift guide. People will be able to look through the gift guide, which will give a taste of what each business offers, with a link to the business. Each month, we'll be taking the gift card to our local producers market, selling and promoting the gift card in person.
"For corporate sales, it was often a case that a business or a group might have had a market stall with us initially, and from there we were able to bring them on board with the gift card. This was the case with both Waste Services and the Active Travel team. For example, Waste Services used the gift card as prizes in their competition for school children to design a bin lorry.
"A partnership with Falkirk Council and their Take the Right Route campaign, saw District Towns Gift Cards given to local people to encourage sustainable travel, so perhaps walking or cycling to work instead of taking the car. There are so many ways that local gift cards can be used right across a range of council departments.
"Voluntary organisations have also used the District Towns Gift Card in their activity. Love Falkirk is a community church with a mission to support families in need. They used the District Towns Gift Card to distribute funds to families, by using £20 District Towns Gift Cards. The great thing about them using a local gift card is it didn't mark the family out in any way, so they could spend the funds with dignity in a wide variety of local businesses. When organisations partner with us, like Take the Right Route or Love Falkirk, our local press will cover the story with editorial coverage."
And finally, any advice for other places thinking about launching their own gift card?
"It's vital to be proactive when marketing your local gift card program, not only in the launch stages but as you continue and progress. Devise an effective multi-channel marketing campaign that considers different purchasers for the gift card, remembering that many of your sales can come from outside the area. Explore all and any innovative ways to collaborate with other departments and organisations to promote the gift card, as this will ensure your scheme becomes fully embedded in the community."