The East Lothian Gift Card has worked for us as a business with lots of extra sales through the till, and that's what it's all about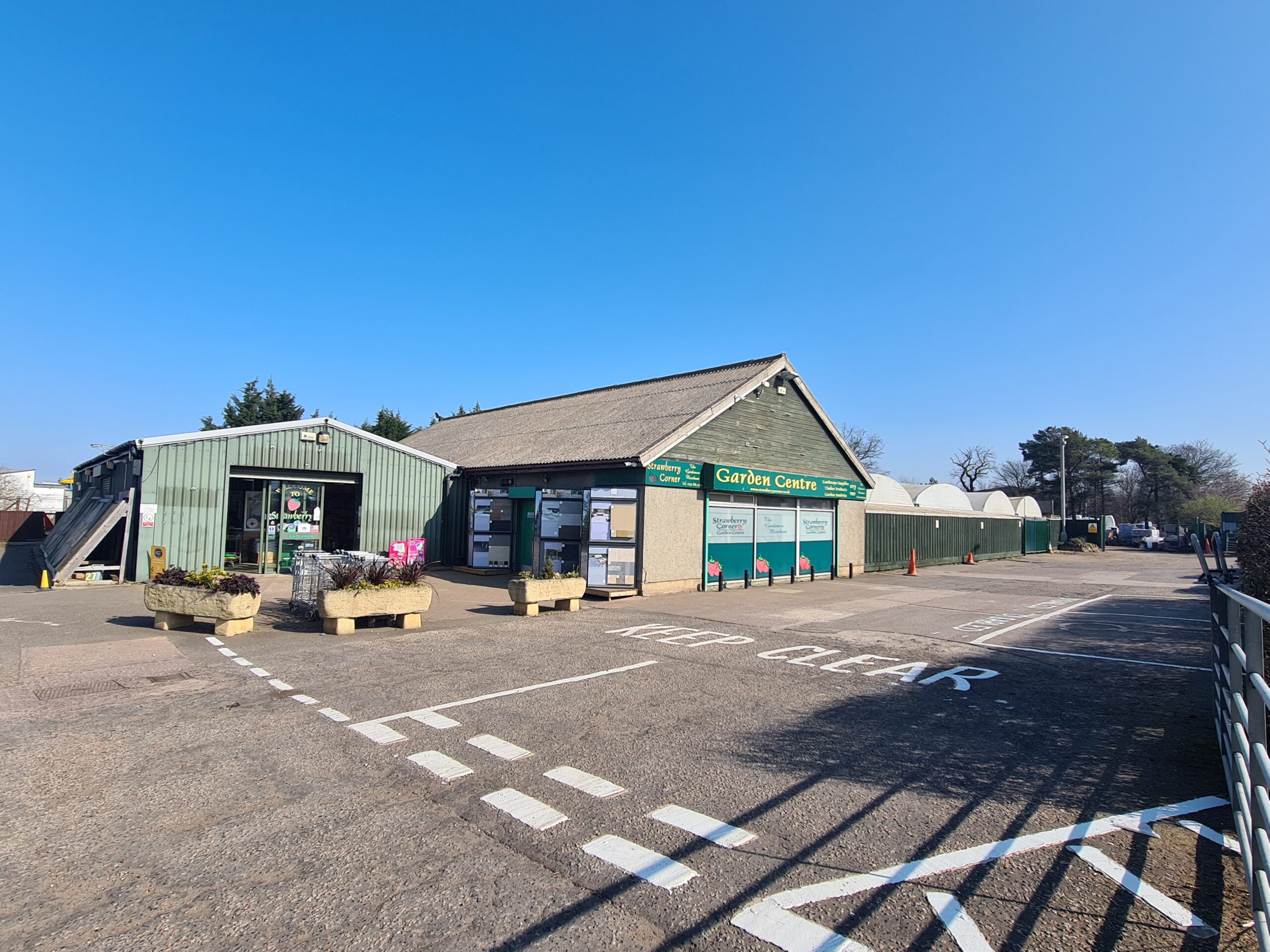 Strawberry Corner Garden Centre is a family owned garden centre that has been in business since 1947. Part of the East Lothian Gift Card, Strawberry Corner is one of the most popular places to redeem the East Lothian Gift Card with over £3000 of redemptions in 2021 alone. Neil Duffield is a Director at Strawberry Corner:
"When I heard about the East Lothian Gift Card, I was happy to join it. It's a local gift card and the benefit to our business is that there is no commission for us to accept the gift card. It costs us nothing so it was a no-brainer to take part. People pay with the East Lothian Card and it works like a debit card and the money is in our bank like any other card payment. Our credit card payments are linked to our EPOS, so it was simple enough to register, nothing complicated.
"We see East Lothian Gift Cards come through on a regular basis and what we've noticed is that people tend to keep their gift card for something special. So, instead of the functional items like landscaping materials, they'll spend it on shrubs, trees or water features. Every time they look at that shrub or water feature, it's a reminder of the person that bought them the gift card and I think it's a really nice way to spend it.
"Because they've received it as a gift, people look upon the East Lothian Gift Card as free money, so they'll maybe splash out on that mini greenhouse or something they hadn't budgeted for. Most people come in to spend their East Lothian Gift Cards between March and June, and we get lots over Christmas too.
"A lot of local businesses use the East Lothian Gift Card for staff long service awards. It's a good card to give staff because of the choice and because the money has to be spent here in East Lothian. There's nothing like seeing a product in person, especially when it comes to plants. If you buy plants online or in a supermarket, who do you ask if you need advice on the correct place to plant it or the right feed? It's not just about the ability to put a product through a till, it's the expert knowledge that comes with it.
"As a business, we don't have an e-commerce site, so we're reliant on customers walking in and it's beneficial for the customer because they get advice. Alongside our regulars, we have lots of new customers coming in who might be brand new to gardening, so that advice is essential. Being a part of the East Lothian Gift Card helps us to bring in new customers who might not have used us before.
"At the Garden Centre, we also stock our own gift card and the Horticultural Trades Association gift card. We won't post our gift cards out though, so if someone calls and asks for a gift card that can be posted out, we can steer them to the East Lothian Gift Card.
"The East Lothian Gift Card has worked for us as a business with lots of extra sales through the till, and that's what it's all about. 90% of our sales are card payments, and as a business you need to find as many ways of accepting payment as possible. For any business thinking of joining their local gift card, I'd say there's no harm in trying. It's another method of payment and if you're not part of it, then you're losing sales."