Team profile- meet Senior Account Manager Anna Taylor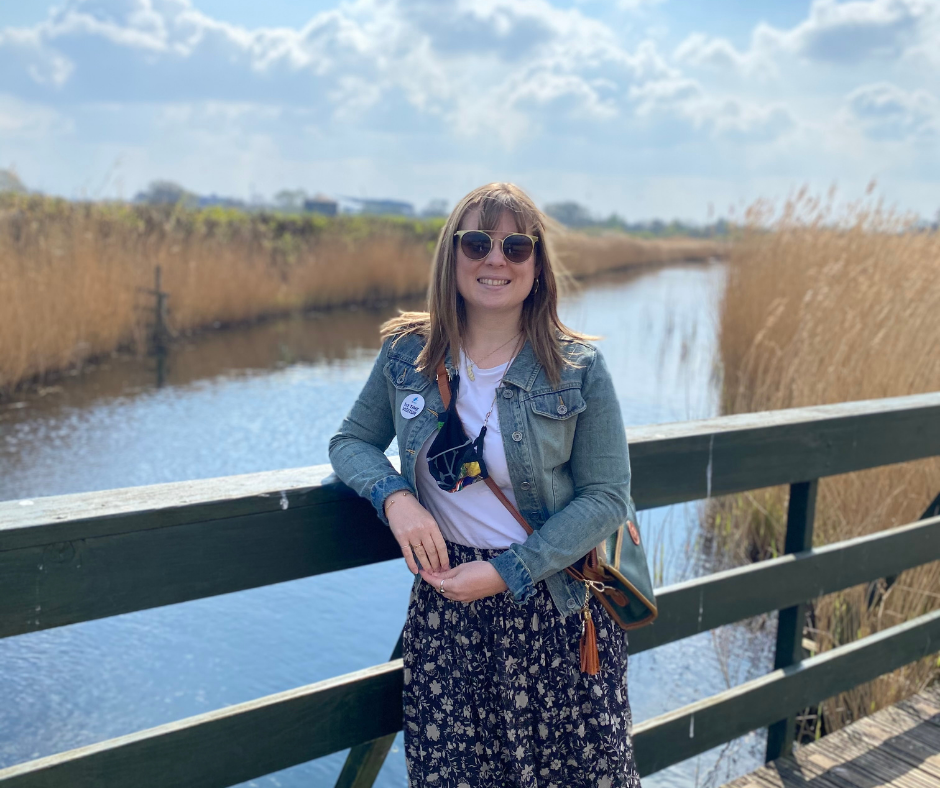 In March 2022, Miconex welcomed Anna Taylor to the Miconex team as Senior Account Manager. With a fascinating career in theatre production, and experience working with a business improvement district during the pandemic, Anna told us more about the career journey that led her to Miconex:
"I grew up in Harrogate, Yorkshire, and studied music at The University of Manchester. After graduating I stayed on in Manchester to do a high flyers short course at Manchester Business School.
"I decided to pursue theatre production and I was lucky to get an opportunity to work on Ghost the Musical, which had its world premiere at Manchester Opera House. Being able to work on such a major production was fantastic.
"After Ghost, whilst building my theatre career, I began working for the London Speaker Bureau, a global speaking agency with a roster of speakers for events. As a Sales Consultant the role was so interesting, with high profile events such as HP's global conference or private events at places like Blenheim Palace. I'd work with the events teams and clients to choose a suitable speaker as well as handle the logistics end to end, so there were many similarities with theatre production. Later I went on to work for a Hamish Taylor, a global business speaker, as his Business Development Manager.
"I set up Anna Haigh Productions in 2012 and produced shows all over the UK, London and at Edinburgh Fringe Festival for 5 years. As an independent producer, it was both fun and diverse, and I was involved with everything from commissioning shows to capitalisation to casting and of course the creative side. I also had producing roles at Seabright Productions and Bill Kenwright Limited.
"My theatre path led me to work at the Menier Chocolate Factory as their Associate Producer. Menier Chocolate Factory is one of London's renowned off-West End theatres and restaurants as well as a West End/Broadway producing company. Most of their productions transfer to the West End and I was fortunate to work on their West End production of Fiddler on the Roof.
"After an exciting 10 years in theatre production I decided it was time for a change. My goal was to move into advocacy and the public sector. I started as Business Liaison Manager at Positively Putney Business Improvement District in August 2019 and, of course, a few months later we went in lockdown during the COVID-19 pandemic.
"Working with Positively Putney was so rewarding and there was a real sense of everyone working together, and strong relationships being built. During the pandemic the local businesses and residents worked together to ensure everyone was looked after and it was incredible to be part of such a great community.
"During the pandemic we arranged planters to make the high street more appealing, al fresco dining spaces, Zoom support calls for businesses from the first week of lockdown and worked with many smaller businesses to help them get off the ground with deliveries. As our usual foodie event had to be cancelled, we created a downloadable recipe book instead with our hospitality businesses. The books were sold with all money raised going to a local charity in Wandsworth. We also had a Christmas fair with lots of outdoor stalls to spread the benefit out beyond the high street to other parts of Putney.
"The time I spent at the BID will be invaluable to me in my new role at Miconex. For example, working through lockdown, the whole process of going through a BID ballot, plus the many varied projects that a BID will have on the go at any one time.
"My ideal is when a role hits the hybrid between creative and managerial in business, and that's what I'm looking forward to at Miconex, alongside getting to know our clients and their people and places.
"I love to travel and explore both at work and in my personal life, and I look forward to visiting clients in person at Miconex. The US is one of our favourite destinations – I was really fortunate to get to travel on a Californian road trip along the West Coast and visit Hawaii a few years ago! I also love exploring European cities, Copenhagen and Lisbon are top favourites!
"My husband and I now live in Edinburgh, it's a wonderful and vibrant city. In my down time I of course love going to see shows at the theatre, music gigs, stand-up comedy, you name it. I am also a pianist, playing mostly classical and show-tunes. I enjoy cooking and am a big foodie! Edinburgh certainly has an amazing food and drink scene which just gets better every year.
"I'm particularly excited about the opportunities that Town & City Gift Cards can provide to have a full holistic experience in a place. We need people out there in towns and cities spending again, and finding ways to make that easier and enhancing the overall experience, such as through Town & City Gift Cards, will be key."