Team profile- meet Managing Director Colin Munro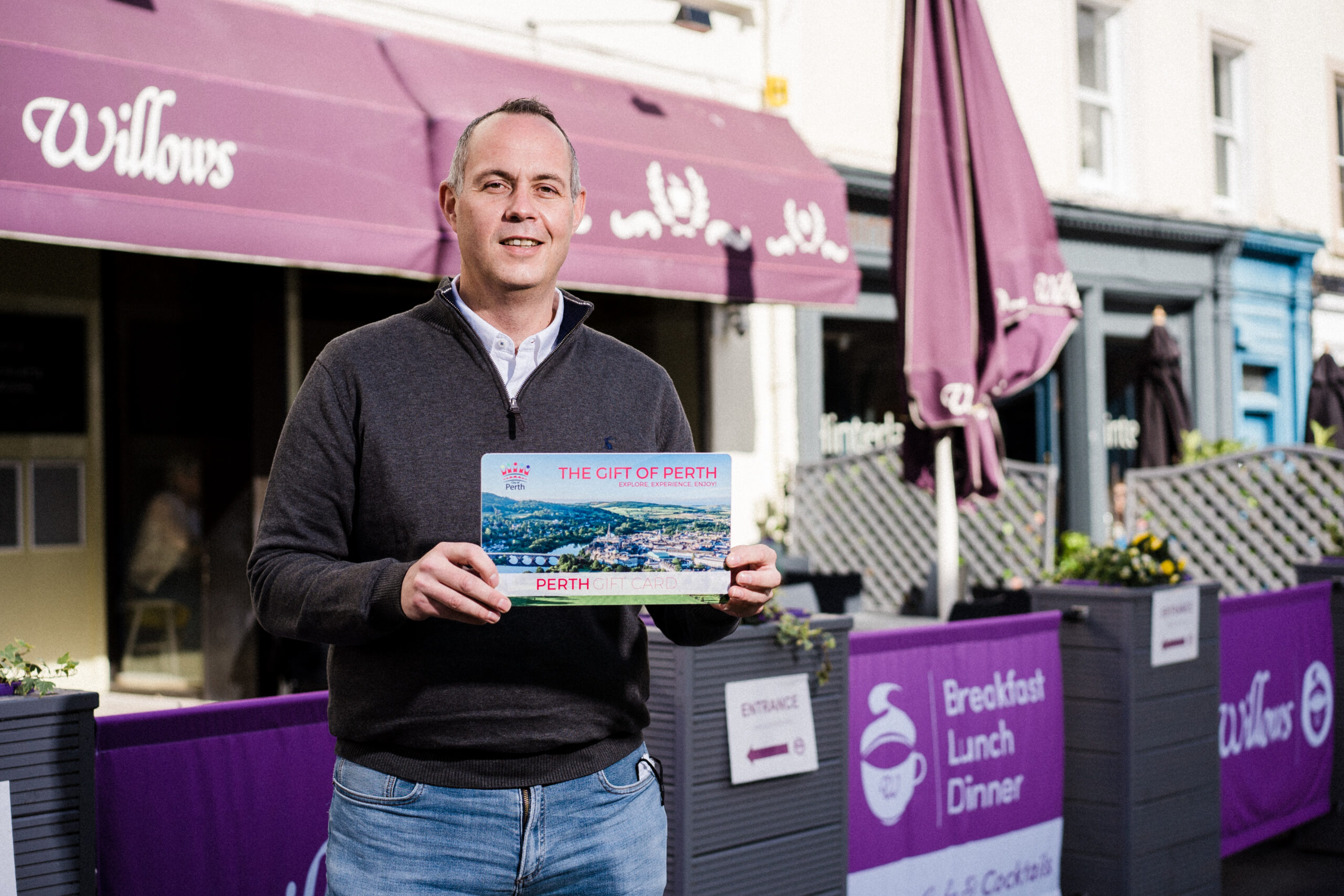 Colin Munro is the managing director of Miconex. A trained chef and former restaurateur, we spoke to Colin about the challenges faced by places and small businesses worldwide, and creating an unbeatable local offer.
"I didn't have a set career in mind and my first job was with an energy company. In that large corporate environment, I navigated my way to a marketing role which I found the most interesting, especially understanding how people respond to marketing, and the measurement side. With the emergence of the internet, it offered all sorts of new opportunities to measure and test things better. I started specialising in Google analytics which then took me to VisitScotland, working with the Scottish tourism proposition and the 42 different websites they had at that time. I also started working with a futurologist, Professor Ian Yeoman, looking at different tourism scenarios and potential risks, which was fascinating.
"With that experience behind me, I was ready to try something new. I love food, so I retrained as a chef and then purchased and ran a restaurant in the Highlands for a few years. In a restaurant, the plate is either scraped clean or it's not. I found that immediate feedback really rewarding, so I could adapt and improve. It was the first time I'd worked for myself and that was probably what I was seeking all along, the ability to control my own destiny and seek solutions. To really succeed in hospitality though, it has to be your complete passion, and I worked out over time that it wasn't what I wanted to do for the rest of my career.
"One of the problems I identified as a small business was how to communicate with the local population. All small businesses have something to say, they want to tell people what they're doing, it's a simple objective. And the other side is that local people want to know what local businesses are doing. Alongside my co-founder Richard Gray, we set about solving that challenge and created Mi Inverness, a digital communications platform for the city. We signed up 9,500 people to the Mi Inverness email newsletter which enabled us to take messages from local businesses to a local audience. Then we developed the UK's first smartphone app and website where businesses could upload news, events and offers into this digital infrastructure. This took us from Inverness to working with other towns and cities.
The first Town & City Gift Card program
"Places said to us 'instead of charging the businesses to be a part of the platform, why don't we pay for the infrastructure and your services'. In the first 5 years, we delivered this new free-for-businesses model across 35-40 different towns and cities in the UK, and started to understand the issues being faced by towns and cities. We began to work on solutions that have a measurable impact for places; that merchants can participate in easily and that deliver value for local residents. The products we created were the Town & City Gift Card program, which started in Perth, and the loyalty program Mi Rewards, which addresses the barriers to success of town and city loyalty.
"I still rely heavily on my experience of running a small business at Miconex. You have to take into account how challenging running a small business- or any business- really is. Business owners have to be good at hundreds of different things. So whatever opportunity you put in front of a business needs to be really straightforward for them to implement and it needs to work alongside their existing business model. You can't ask a business to do something too different from what they're already doing. What we should be trying to do is design programs that add value to their existing business and are super easy for them to participate in.
"The experience of working with different business communities across the UK has shaped Miconex. Every time we work with a town or city we learn something. We have to keep our ears open. We're not selling a product to a business. We are selling a product to a business that needs to work for 200 other businesses, which in turn needs to work for thousands of consumers as well. By gaining a real understanding of the barriers to success, we find solutions to them. In the early days, we were guilty of thinking we had all the answers, whereas now we try to listen and understand, and develop different ways of working if that's what's needed.
A product that could be deployed nationally and internationally
"My proudest moment at Miconex is the success of the Perth Gift Card program. After a long time trying to develop products and services that meet the criteria of consumers, merchants and places, finding and identifying a solution that works was really rewarding. It took a long time to get there but once we did, we knew we had the bones of something that could be developed nationally and internationally. Over time, as we expanded across the UK, and then into the US and Canada, we were able to really test that theory. What we've found is that the challenges faced by places worldwide are universal, the solution that we have works as well for a high street in Scotland, England, Wales or Ireland and it does for a downtown or main street in the US or Canada. It has allowed us to scale relatively quickly, given the increased demand for solutions that help to support business communities post covid.
"There is a really exciting opportunity in Canada and the US right now. In Canada, we're working with Shift Your Spend and Janette MacDonald who was the OBIA lifetime achievement award winner and has 17 years of experience as the London BIA manager. Having run a paper based gift certificate program for a number of years, Janette completely understands the pitfalls of running a legacy based voucher system. And we have some fantastic clients doing really exciting things with their programs. Miconex has big plans for North America over the next 12 months.
"People are creatures of habit. They have formed new behaviours over the pandemic. I don't think we really understand these changes fully yet but we can appreciate them from a personal level. We need to interrupt that behaviour and encourage people to rediscover their local area, get out and participate in events, and become social animals again. And places need tools to help to achieve that.
"We introduced digital as soon as the technology was available, becoming the first local digital payment solution anywhere in Europe. Consumers want choice. Some people still want a physical gift, but instant local gifting is very appealing to customers and this is a growth area for places. Over the next few years, there's an opportunity for both large urban spaces and more localised centres to evolve, develop and capitalise on the move towards local.
Unbeatable local choice
"Our priority now is working with places so they can develop an unbeatable local offer through their Town & City Gift Card- something that no other gift card can offer. Customers can experience their favourite big brands alongside their favourite local restaurant or indie shop. It helps them to discover hidden gems right where they live. By identifying the strongest giftable themes in each place, we can bring the idea of 'unbeatable local choice' alive for consumers and make it easier for customers to see the benefits of choosing local.  I'm excited about helping our clients to realise the full potential of their gift card program, diverting more money back into their local area."