Team profile- meet Client Success Manager for Canada Lisa Thomas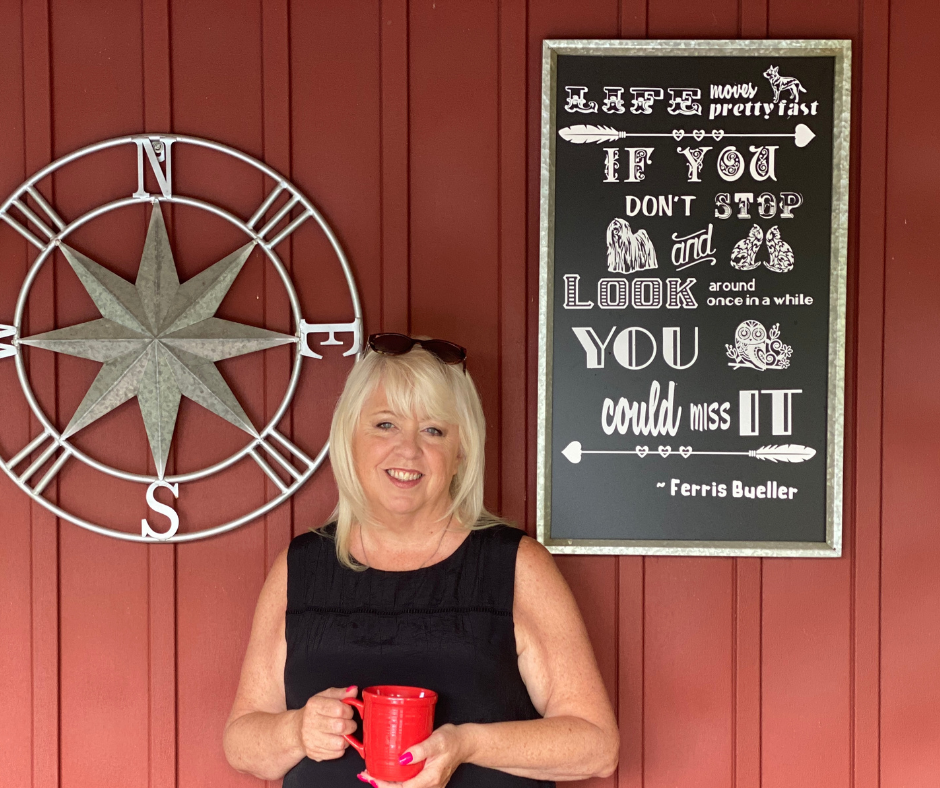 Lisa Thomas is our Client Success Manager in Canada. We spoke to Lisa about the article that inspired a career spanning retail, finance, merchandising and place management, the pitfalls of paper gift card systems, and the project that enticed her out of retirement.
"After school I went into retail. I worked at iconic Canadian retailer Zellers, Fairweather and Shirley K Maternity, working up to managing various departments and then store management. I love anything creative. As store manager I'd get involved in the store displays, and when a merchandiser left, I was offered a role in window dressing. I learnt on the job and had the chance to take lots of different ideas and create something beautiful. Seeing those window displays was deeply satisfying and self-fulfilling.
"I'm a firm believer that if an opportunity presents itself, you should jump right in. I remember reading an article when I was 19 that said if a man reads a job description and can't do everything, he'll still give it a go, whereas a woman will just look at what she can't do. It stayed with me, and pushed me to try new things. As a result, I've worked with the most amazing people and taken more chances than I would have done otherwise. I even freelanced for M&S in Canada when they attempted to launch into the country. I'm so grateful for that article.
"I'd left retail and merchandising after having my two boys, and the firm my husband worked for needed someone to cover the sales office for heritage condos. I knew nothing about running a sales office, but like everything else, I figured it out and this led to a role with the London Home Builders' Association, in Ontario. I even spent 10 years working for a finance company. As the executive assistant to the managing partner, I would deal with high net worth individuals all day, but in all honesty, I was miserable.
"Retail beckoned once more when a friend opened a new specialty retail store in London, and asked for my help. It was fun to get the creative juices flowing again, tackling everything from unique window displays to retail management and finance. But it also gave me an appreciation of how hard it can be to run a small business.
"I saw a job advert for Downtown London BIA, and thought my talent stack would be a good fit, taking that experience as a merchant and retail manager to help businesses in the downtown area. I started as a CSR and got involved in activities as diverse as revamping the governance manual to making the downtown planters look fabulous. In my time at Downtown London, I did pretty much every job, from managing special events and promotions to customer service, finance and marketing. The great thing was that everyone would pitch in, no matter their seniority. It was always fun.
"At Downtown London, I worked closely with Janette MacDonald, who was the CEO of the BIA. It was a place where good ideas flowed, and where experimentation was actively encouraged. Some ideas worked amazingly, some not so well but it was never about success vs. failure but about learning and seeing what we could do differently for the benefit of our members.
"I grew up in London, and my favourite thing as a little girl was playing 'store'. My friends and I would go down to Simpsons Department Store and pretend we were picking out furniture for our homes. Downtown was where everything happened; it's where you went to watch a movie, to eat, to shop. I have such an affection for Downtown London, so to be working at the BIA was a dream really. I'd worked in small and large businesses, and I'd seen the downtown at its best and its worst, but at the BIA I had an opportunity to make positive change.
"We ran a paper gift certificate at Downtown London but it took so much time. If a company placed a bulk order, we'd have to handwrite the details on the paper dollars. At busy times, everyone would have to drop everything they were doing and just do admin for the paper dollars. The tracking was poor too. If a business received the paper dollars, they might then use these dollars with another business, spreading the benefit out across London, but there was no way to track this.
"Around the time I was getting ready to retire, Downtown London was investigating moving to a Visa backed gift card program with Miconex. We spoke to Downtown Peterborough, who had been an early adopter of Miconex's Downtown Gift Cards program, switching their paper system for the high tech Boro Gift Card. They said it was such a game changer for them. London went ahead with the program, and I heard from a colleague, who said the switch from paper to the Miconex program had saved her alone five full weeks of time. And that's just one person.
"Retirement was great, I was organized and having a ball. Then I got a call from Janette who told me about this new opportunity as a Client Success Manager with a gift card program. I said to Janette 'is this the Peterborough program' and when she said 'yes', I was in. I wouldn't have come back to work for anything else. A BIA needs to have data so they can tailor their marketing campaigns without making assumptions, they need to see ROI, and they need a program that works for their BIA and members. The Miconex program offers all this and more, and I'm so excited to be on board."