Team profile- meet Account Manager Helen Kathuria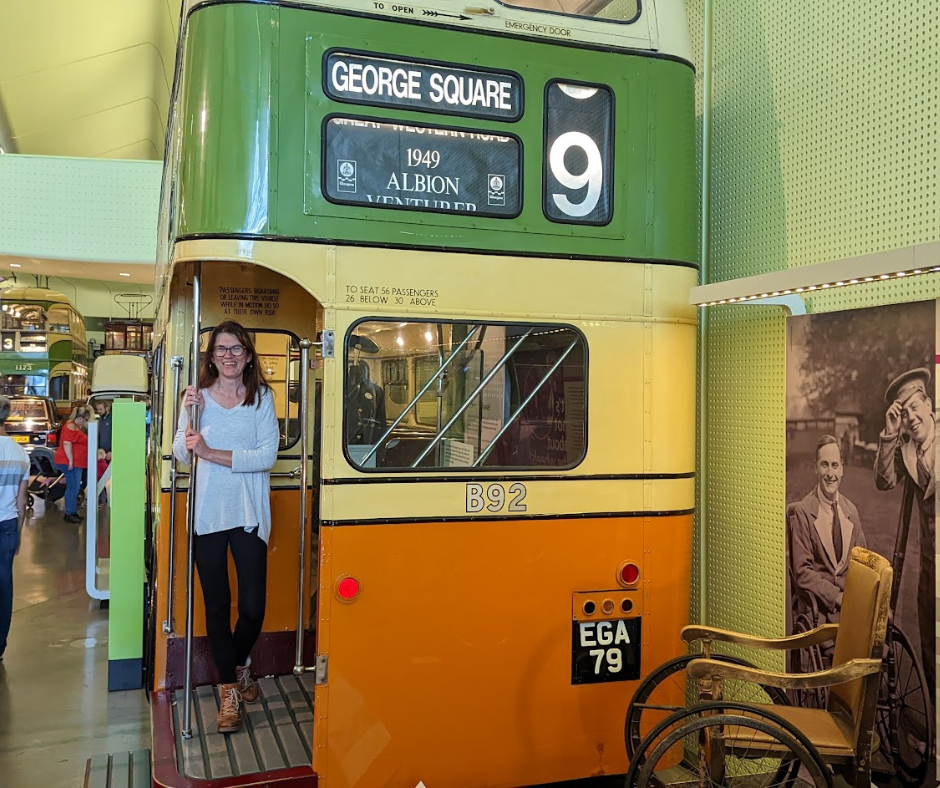 In August 2022, Helen Kathuria joined Miconex as an Account Manager. We spoke to Helen about her interesting career including stints with the BBC and VisitBritain, what it was like living in Spain and Canada, and rediscovering Scotland.
"I was brought up in Glasgow and stayed in the city for university before going to work for the BBC. Around that time I went on holiday to Lisbon and I realised that I'd love to learn a language and live abroad for a while. I took the Certificate of Teaching English as a Modern Language (CTEFLA) course at Strathclyde University before heading to Spain to find a job and immerse myself in the language and culture. I lived with native Spanish speakers in Girona.
"In the 6 years I was in the country, I learnt Spanish and Catalan and worked first as an English teacher, then as a tour guide, taking American children around Spain, including Córdoba and Madrid. I had a hankering to move to Madrid and, as before, thought I'd just go there and find a job. It wasn't quite as easy that time round, so I went back home. Typically, I'd not long been back before I had a call from VisitBritain who were looking for staff with language skills to work in Madrid. I took a flight back and started working as a travel consultant, advising people where to visit in the UK over and above the usual tourist hotspots.
"At this time, I was in my late 20s, and even though I enjoyed the role with VisitBritain, I knew I wasn't going to have a long-term career in tourism. On one of the familiarisation trips that VisitBritain had organised for us to London, I saw that the BBC were looking for marketing assistants for the World Service. I packed up and moved to London for a 3 month contract which turned into 10 years!
"The BBC role was largely business development, building relationships with media companies and encouraging them to carry BBC news and web content. I had customers in Mexico and the USA, then I got promoted to Business Development Manager Asia, covering places including Pakistan and Bangladesh. There were obviously huge cultural differences, which meant adjusting how I would approach and interact with customers. In Pakistan, for example, I had to call rather than email and trying to book a meeting anything more than 2 days in advance was a no-no. I worked closely with the journalists and 'fixers' and because I've got a strong interest in politics and current affairs, I found the job really engaging and interesting.
"I was still working for the BBC and living in rural Bedfordshire when I had my first child. The BBC was restructuring and I took voluntary redundancy as all of the travel involved didn't suit my new lifestyle, I looked for something closer to home. A maternity leave cover role followed with the Open University. As a Project Director, my job was to maximise registrations to the MBA course. My husband was then offered a job in Toronto, so we moved out there.
"With two children at home, and my husband travelling a lot, I took a career break. I also worked for a small software company called Psiphon whilst in Toronto. Their ethos was 'internet freedom', giving people software that enabled them to access the internet, no matter where in the world they were located. It was a small company, so I got involved with a diverse range of activities, from customer service to website content, to finding sponsors.
"Whilst I was in Toronto, I saw something on social media about Miconex and thought how great it was to see a Scottish company doing so well and expanding in North America. I dropped Colin Munro, Miconex's Managing Director, a quick message to see what roles they had. They didn't have anything at that time but Colin said to stay in touch.
"Our time in Toronto was a lot of fun. It was a beautiful neighbourhood by the shore, and we made some nice friends. We also got into baseball, which we still love now! By 2019, my son was 12 and we knew if we didn't move back to the UK, that we never would. It was also really far from family. My husband had worked remotely since 2017, so it wasn't a problem for him to work from the UK instead. We sold the house in Toronto in 2020 and decided on Newton Mearns in East Renfrewshire as our new home, around 15-20 minutes from family. The pandemic had kicked in by then, so it meant finding a house online, and taking a leap of faith once more.
"Back in Scotland, I found a job with the ONS, driving around Glasgow conducting interviews about covid. It was actually a really fun job, meeting new people all of the time, and getting reacquainted with Glasgow. It also meant I wasn't 'locked down' like lots of people, which I found a real positive. The role obviously ended as normality resumed. I got back in touch with Miconex and it was timely as the company was expanding once more.
"What I like about Miconex is that it's a forward thinking technology product with a really nice product, and is a business with purpose. The idea of purpose has been a common theme throughout my career and it definitely encouraged me to apply to Miconex. In my new role at Miconex, my focus will be on Scotland. I realised recently that I've spent more than half of my life outside of the UK now. I'm looking forward to learning, to helping places to achieve success with their programs, and to rediscovering Scotland. It's fantastic to be part of a growing company with great people and lots of energy."