The Sunderland Gift Card story
Read about how the team at Sunderland BID were able to achieve such brilliant results from the offset, in our interview with Sharon Appleby, Head of Business Operations
Request More Information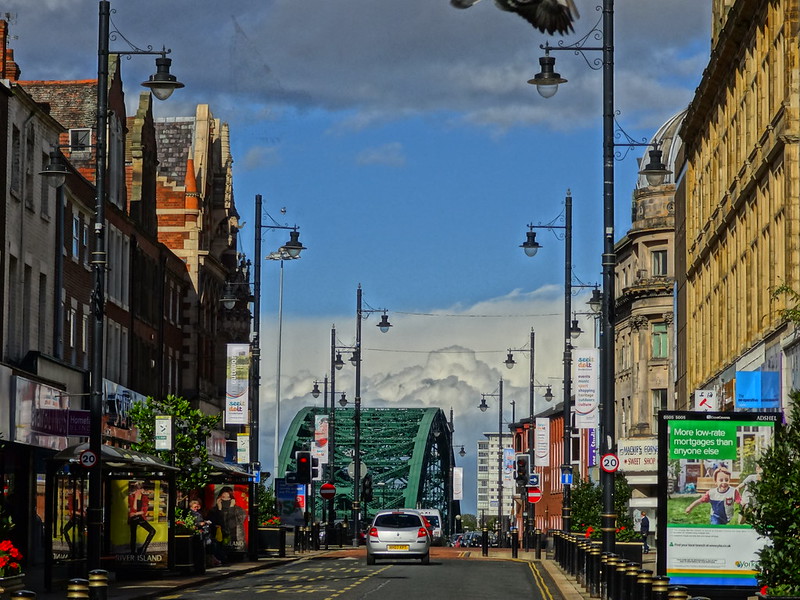 Launching a gift card just in time for Christmas
The Sunderland Gift Card launched on the 19th November 2020, and can be spent with 120 businesses city-wide. Over 1900 gift cards were sold in the first two months of the program, locking in around £40,000 for Sunderland businesses.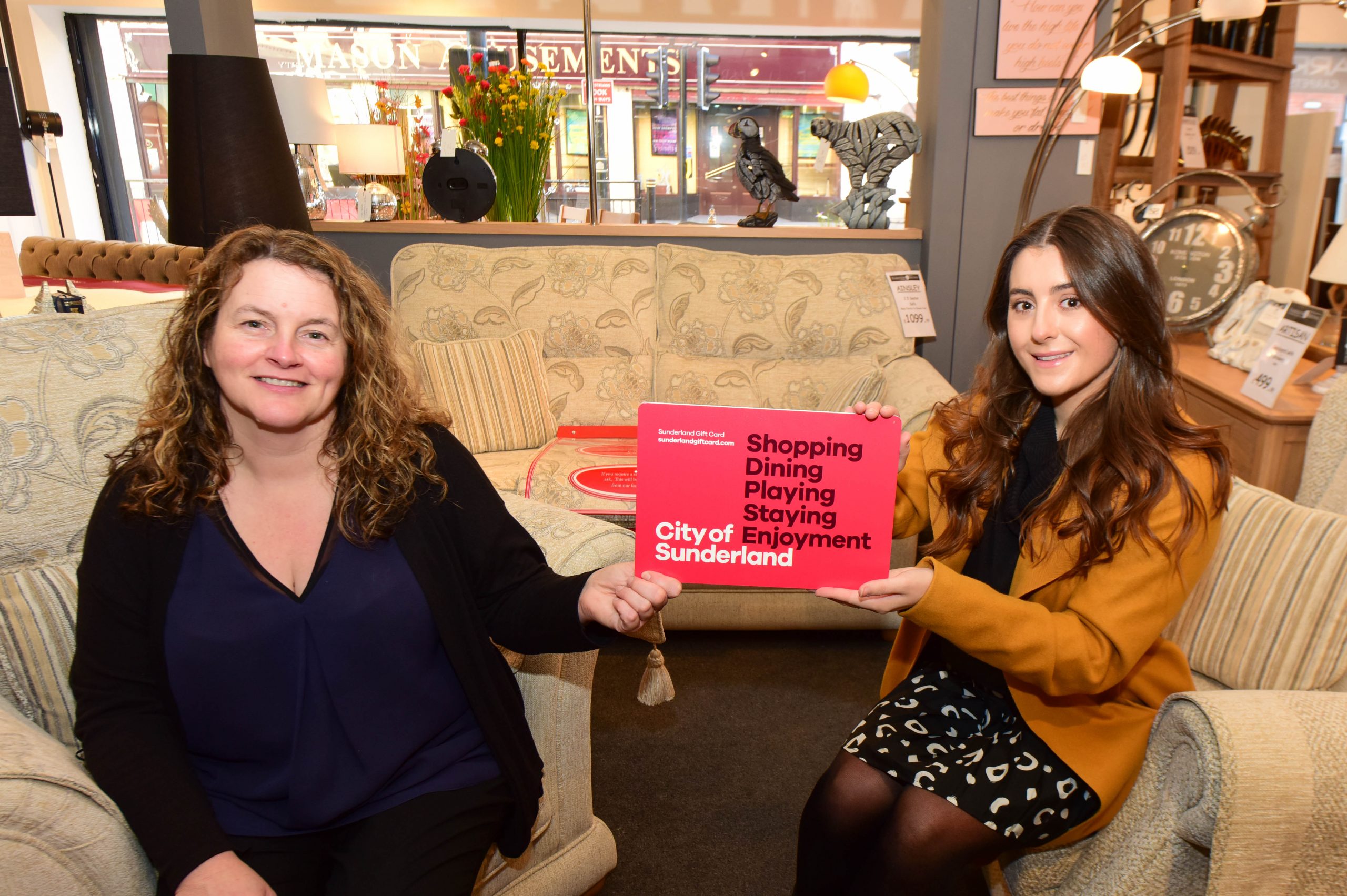 What research did you conduct to find a gift card solution and what were the key elements you were looking for?
"A gift card program was always something I wanted to introduce for our businesses. I first spoke to Colin at Miconex when I started at the BID 3-4 years ago. Finances, as always, were stretched and it was only in 2020 that we started to look at introducing a gift card again. Then covid hit and it became even more important to get it up and running.
"We were fortunate to gain funding through the Reopening the High Streets Safely Fund, which is part funded by the European Development Fund, and worked alongside Sunderland City Council to deliver the project. Our relationship with Sunderland City Council is already strong, a two-way, supportive relationship, but working on the gift card programme together really cemented the relationship across many council levels.
"The first year of the program will be paid for by the fund and the council, with Sunderland BID covering the running costs thereafter."
How was the idea of The Sunderland Gift Card received by merchants? How did you onboard them?
"Businesses were really positive about the introduction of the gift card. It's free for them and they get the additional marketing support from being part of the program. Getting the businesses on board took a concerted effort from the team. We were pinging all over the city. I think I went to 22 Greggs stores in a single Sunday to get them all on board!"
"As the fund is for the whole of Sunderland, we were able to roll it out to city neighbourhoods too, helping them to feel more connected to the city centre and to Sunderland overall. That had a really big impact for our outlying areas. We had one person who had a dedicated focus to getting neighbourhood businesses on board and added a good 30-40 businesses, like Heron Foods, an affordable food retailer.
"It was important for us to get a whole range of business sectors registered to accept the gift card at a variety of price points, everything from Nando's, Greggs and local food stores to designer clothing shops, salons, even a hotel and Sunderland AFC.
"The whole onboarding process for businesses was easy and we had no problems. Once we signed our contract with Miconex, we were all working towards getting the gift card up and running in time for Christmas sales. We probably had around 1 week to sign up the businesses, which we were able to do because we know our businesses well. As businesses got busier in the run up to Christmas, it became more difficult to connect with them. This is something we can pick up again now the Christmas rush is over.
"We had a couple of issues with cards being declined in a particular chain of stores, but soon worked out it was because the gift card was being put through as their own store brand gift card, rather than a regular transaction. Also, if stores tried to put orders through for more than the value of the gift card, it obviously caused a decline. Most of the time, stores worked this out for themselves, splitting the transaction where needed."
Can you please tell us about your launch, marketing and PR activity?
"As the first Town & City Gift Cards programme in the north east, we got lots of traction with our PR. I was interviewed for BBC News and it was covered in the trade press as well as locally. We had a radio campaign, people could nominate others to receive a Sunderland Gift Card and an Elf would hand deliver it to their door if they won.
"We used council channels to promote the gift card, digital screen advertising, lamppost banners and window stickers for our businesses. Our strapline was 'one card so many options'.
"As well as corporate orders from big employers, organisations in Sunderland were also able to use our gift card outside of the typical corporate mould. For example, Sunderland City Council purchased a large number the cards which were given to those in need through the food parcels it distributed over the festive season. We also had corporate orders for businesses wanting to reward staff for hard work during a difficult year, overtime worked or hitting sales targets.
"Orders for the Sunderland Gift Card have continued right through January. Now, we have a Valentine's radio campaign centred on the three little words you want to hear at Valentine's which, of course, are 'Sunderland Gift Card!' 50 Sunderland Gift Cards have been put aside for a promotion with our undercover market."
What are your future plans with The Sunderland Gift Card?
"The two areas we want to focus on next with the Sunderland Gift Card are corporates and in person gift card sales. We've been able to demonstrate the wide use of the Sunderland Gift Card for organisations, and will continue to develop the corporate order side with a targeted b2b campaign. It would be ideal for the in person location to buy the gift card to be somewhere like cultural hub The National Glass Centre or the Sunderland Museum and Winter Gardens.
"The redemptions data we are receiving is really rich. Of our top 10 redemption places so far, 5 are nationals and 5 are independents. Festive food treats were popular with Robsons, Ibbitson's and Greggs receiving plenty of redemptions. Independent stores like Made by Sally, Ginka and Dream Candy plus florists, jewellers and greengrocers saw spend. Plus our nationals like Primark and Boots. We've been hampered by the lockdown, but will continue to encourage redemption.
"We have a covid-19 recovery taskforce, and adding the data from the Sunderland Gift Card will be really useful in demonstrating how we are recovering as a city. The gift card will work alongside our Future High Streets Fund work, which will see £25 million invested in Sunderland city centre."
We have a covid-19 recovery taskforce, and adding the data from the Sunderland Gift Card will be really useful in demonstrating how we are recovering as a city. The gift card will work alongside our Future High Streets Fund work, which will see £25 million invested in Sunderland city centre.
And finally, any advice for other places thinking about launching their own gift card?
"Launching your own Town & City Gift Card is one of the easiest and most cost effective ways to prove a BID'S worth, showing the monetary return on investment for BID levies. Businesses are very receptive to the idea. They can physically see the gift card, and the money, coming in.
"It can be daunting to think about launching your own gift card, but the whole process with Miconex was really straight forward. If you can, give yourself more time to get your businesses on board so you can iron out any kinks and answer their questions. The Sunderland Gift Card is definitely one of the most successful projects we have undertaken as a BID."
Interested in your own program?
Submit the form below to book a demo with one of our experts and hear how we're helping local communities harness the current customer mood for shopping while supporting local businesses. Alternatively, you can always call us on +44 (0)1738 444 376
Other pages you may find of interest