Help Us Find The UK's Favourite Local Business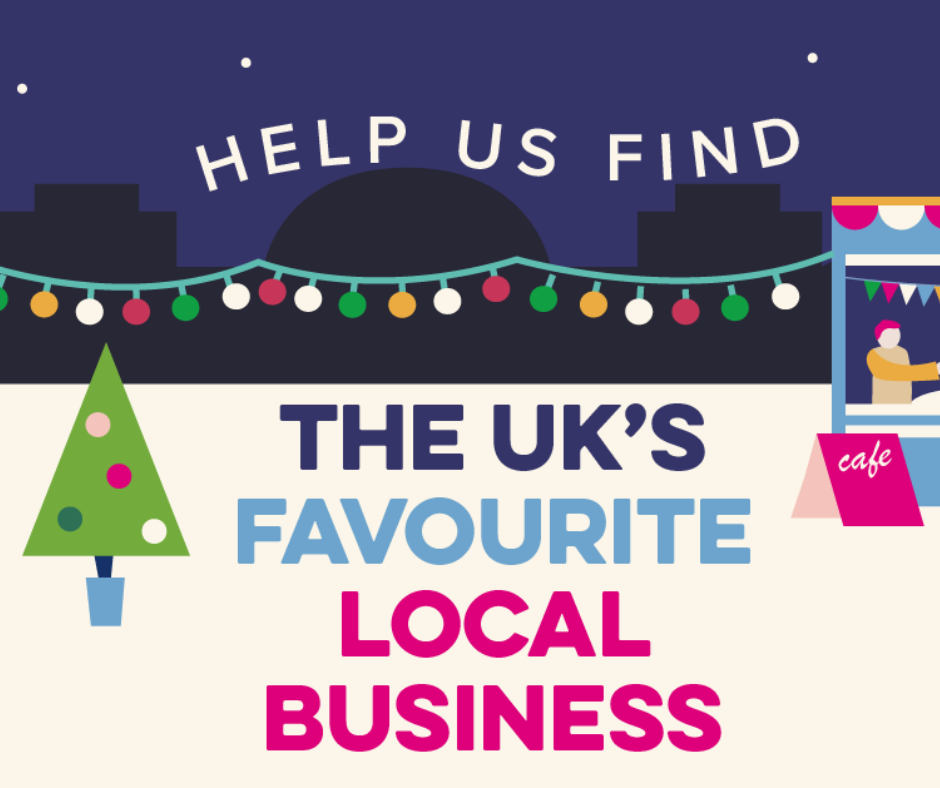 Help Us Find The UK's Favourite Local Business
Local businesses are the beating heart of every community, offering unique products, and providing exceptional customer service every day of the year. And this Christmas, we want you to Help Us Find The UK's Favourite Local Business!
From shops to salons, garden centres to garages and greengrocers
The greengrocers who are out to the market at 4am every day so we can have the freshest fruit and veg. The bakers up to their elbows in flour to create those chocolate brownies we love so much. The garage who'll get your car back on the road in no time. The salon staff working back to back to make us feel great. The garden centre where you know you can always pop back in for friendly advice. There are thousands of amazing local businesses out there. It's time to tell us who they are!
Tell us what makes them great – and you could win a £500 Town & City Gift Card
Simply tell us your favourite local business, and what makes them great, and you could win a £500 Town & City Gift Card. Choose from one of the 80 plus Town & City Gift Card programs from across the UK, and spend it locally in your favourite businesses. You could even use your gift card to discover some new local businesses too!
And they'll get £500 of Town & City Gift Cards too!
The business that receives the most votes will win £500 of Town & City Gift Cards so they can treat their team for being awesome. And they'll have the satisfaction of being able to call themselves the UK's favourite local business!
Shining a light on local
Over 10,000 businesses are part of Town & City Gift Card programs, making it easy for us all to shop local, support local businesses, and help our places to thrive. Help us to shine a light on local by nominating your favourite local business today.
Remember, voting closes on Wednesday 21st December! Get voting today at: www.lovelocalwin.co.uk