Driving footfall to small businesses through local gift cards: The Choc Stop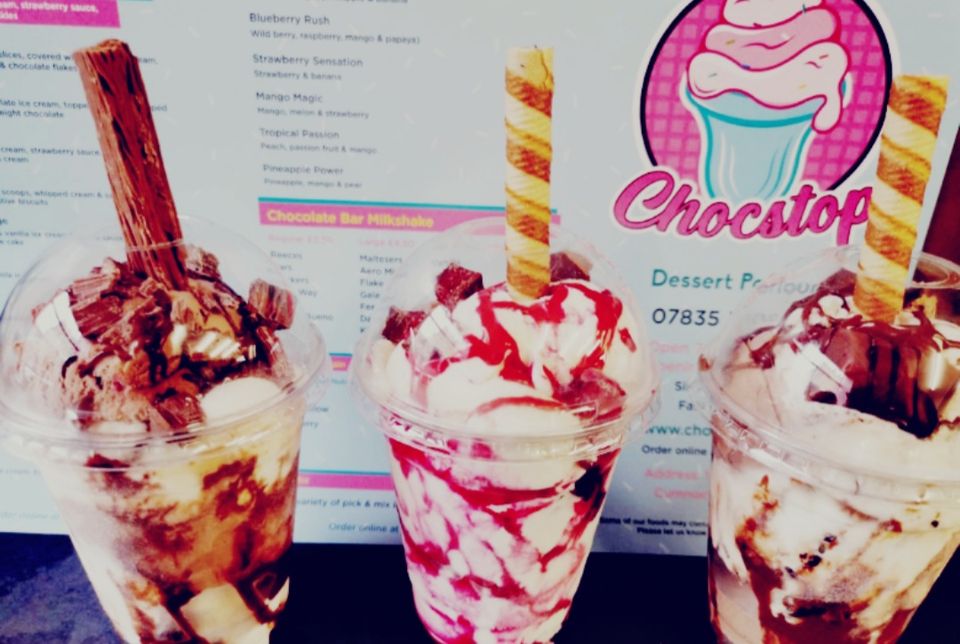 The Choc Stop in Cumnock is an independent business selling sweet treats such as crepes, sundaes, smoothies and cakes, and received over £5000 in redemptions of the East Ayrshire Gift Card in 2020. Adil Mukhtar is the founder of The Choc Stop:
"The Choc Stop is a sweet shop with a difference. As well as sweets we also serve waffles, milkshakes, crepes, American drinks and our popular Nutella fountains. It's the kind of place that people will visit for a treat, maybe with the kids after school or at the weekend.
"I came to know about the East Ayrshire Gift Card when I received an email from East Ayrshire Council. As a busy business owner, time is limited and I didn't get around to responding to the email. I then received a phone call from East Ayrshire Council and the person I spoke to explained more about the scheme, that it's a local gift card for the area, and free for businesses to take part. Once I'd actually had someone explain it all to me, and I was confident that there were no hidden costs. I was happy to sign up.
"For me, as someone who doesn't check their emails that often, I think the best way to get a business owner's attention to get them signed up to your local gift card is to call them or to go there in person and talk to them about it. In this day and age there are so many complex scams about, and business owners could think that a scheme that brings in new customers and new money but doesn't cost them anything is too good to be true. If someone is there in front of you, the business owner can ask the questions there and then.
"I admit that I was wary about taking part initially, but I said to myself 'what have I got to lose' and I'm glad that I did. Being a part of the East Ayrshire Gift Card really did help my business, especially during the pandemic when it was incredibly tough. Having the extra money that came in through the gift card redemptions helped enormously.
"The good thing about the East Ayrshire Gift Card is that there is not much work involved in it for the business. When I registered, I had to take a test payment for £1, which gets declined, then after that The Choc Stop became a registered business with the East Ayrshire Gift Card and people could use their cards with us.
"To begin with, we didn't see many redemptions of the East Ayrshire Gift Card, slowly though, as locals got to know about the gift card, we had a lot of people coming into The Choc Stop to spend their cards. East Ayrshire Council also used the gift cards in a disbursement of funds initiative, and that also put more cards into circulation and brought new customers through our door.
"When East Ayrshire Gift Cards are spent here, people tend to use the full amount they have on their card, and even a bit above that too. Customers often don't know how much they have on their gift card so the QR code feature is really useful; we can find out for them and put the correct amount on the gift card through the till. Anything over, the customer can pay with a different payment method. If you need to check the balance, it can take a little longer to serve each customer but it's 100% worth it for the extra income. I encourage all business owners to get involved with their local gift card. It doesn't cost anything and it's very simple."