Case study: The Love Drogheda Gift Card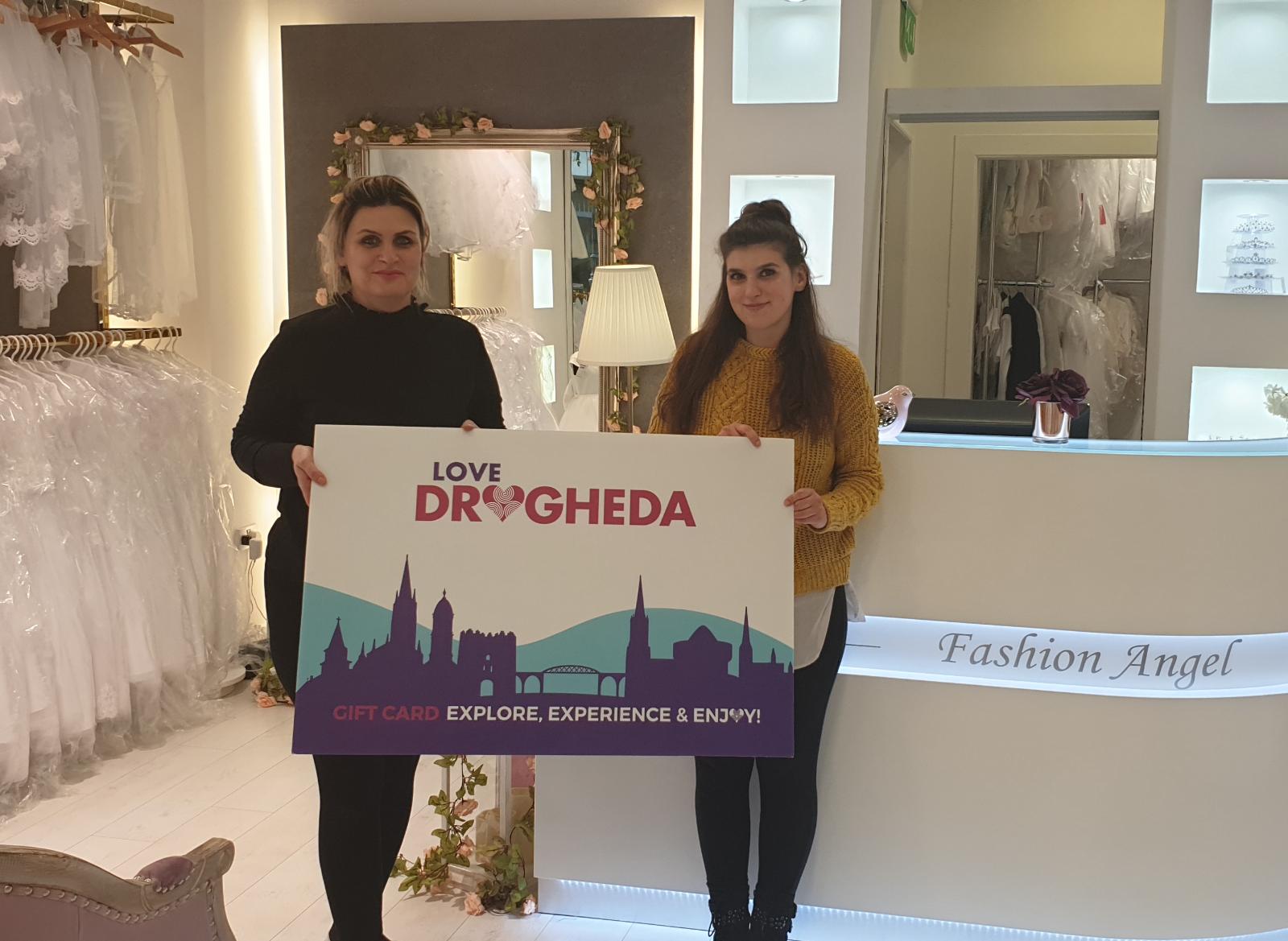 Background to The Love Drogheda Gift Card
The Love Drogheda Gift Card launched in November 2020, and can be spent with over 170 businesses in the town. This gift card programme secured over €110,000 in sales in the first ten weeks of operation.
Trevor Connolly is Chief Executive Officer at Drogheda Business Improvement District (BID) and shared his experience of launching the Love Drogheda Gift Card.
What research did you conduct to find a gift card solution and what were the key elements you were looking for?
"The BID commenced operation in January 2020 and one of the things I wanted to focus on was boosting the local economy through the retention of local spend. I knew that a gift card programme would work, having introduced a paper based gift voucher scheme in Monaghan. My options were to replicate Monaghan with a paper voucher or look at the available gift card schemes.
"Whilst the previous paper gift voucher scheme in Monaghan was a very successful programme, it had a heavy reliance on admin support, redemption was difficult and there was also the security element. I didn't have the man-power to do something like that in Drogheda. So I started to look at the various gift card systems in Ireland. My priority was a scheme that had zero costs for businesses and was easy for customers.
"The Irish gift card schemes were asking for 5.5% or 10% commission from businesses for gift card sales. As a BID, I wasn't willing to put that cost onto our businesses. Through my contacts at the Association of Town and City Management, I heard about Miconex and got in touch with Leigh and Chris.
"What I liked about the Town and City Gift Cards programme was that our businesses wouldn't be charged commission for accepting the card. The fact that the card would be a Love Drogheda branded card was a real plus, I knew it would be a very easy tool for achieving our aim of retaining local spend and reinforcing the shop local message at all times.
"Miconex developed an Irish subsidiary which resolved my concerns around Brexit. Because Miconex take care of the fulfilment of the gift cards, it was important that the Love Drogheda Gift Card was being fulfilled from Ireland, and applicable to Irish law."
How was the idea of The Love Drogheda Gift Card received by merchants? How did you onboard them?
"There was a level of excitement from our businesses when we announced the new Love Drogheda Gift Card would be launching. A lot of our merchants had experience with a popular Irish based gift card, which has a high level of commission. When we told them there was no commission charge at all, their only question was 'how do we sign up?' Because of the pandemic, we weren't able to do the face to face sign ups with businesses. Instead it was calls and emails.
"Each BID board member was allocated a street of businesses to contact. A general announcement came first, then an email and a follow up call. The support we had from the team at Miconex for the implementation was strong. Every time I sent through a new business, it was added on straight away."
Can you please tell us about your launch, marketing and PR activity?
"The launch of the Love Drogheda Gift Card came right in the midst of the coronavirus pandemic, in the lead up to Christmas. We developed a multi-channel campaign consisting of radio, email, social media and press. Spending was rotated between the different channels, including editorial in our three local papers and videos. The key message was that the Love Drogheda Gift Card can be spent in the majority of stores, restaurants, cafés, salons, hotels and on services. Showing that diversity was key.
"We call the Love Drogheda Gift Card 'the gift card that gives back' because every sale benefits the community. As well as being able to buy the card online, we introduced a Grab & Load Card where people can pick up a gift card physically at the BID office, Kierans Deli, The Design Gallery or The Vape Garden and load it at www.loadthiscard.com. The card can also be redeemed online using the 16 digit code on the back."
What are your future plans with the Love Drogheda Gift Card
"I'm pleased with the success of the gift card but I also know there is still huge potential for its growth, particularly on the corporate side. The pandemic meant that cashflow was an issue for some businesses, and they were perhaps unable to reward staff as they usually would.
"As Ireland opens up again once more, I'll be engaging with local business leaders, meeting with employers at their place of business and talking about the benefits of supporting the Love Drogheda Gift Card for the local economy. The small benefit exemption scheme in Ireland means that €500 can be given to employees each year tax free as a gift card, and it makes sense for that gift card to be the Love Drogheda Gift Card.
 "We have 160 businesses registered as of March 2020. Our goal this year is to increase this to 200 and to push through to the half a million mark in gift card sales, which is the equivalent to supporting 15 local jobs. Every big event, whether it's Father's Day, Easter, back to school or Christmas is another opportunity for us to promote the gift card. We can also promote different themes, like recreation and tourism.
"Drogheda is the gateway to the Boyne Valley and steeped in rich history. People visit for World Heritage site Brú na Bóinne and the tombs of Knowth, Newgrange and Dowth. Dating back over 5000 years, these sites are older than both Stonehenge and the Great Pyramids of Gaza. We also have a number of walking trails, Blue Flag beaches, the Boyne River, the Battle of the Boyne site and great golfing. County Louth Golf Club is where Shane Lowry won the Irish Open in 2009 and got his big break into pro golfing, and is part of our Love Drogheda Gift Card. Domestic tourism will be key in 2021."
And finally, any advice for other places thinking about launching their own gift card?
"The Love Drogheda Gift Card is a fantastic asset to the town, locking in local spend and securing local employment. It has been really successful for us and I believe there is still much more that we can do with the gift card. If you're thinking about launching your own gift card, then it can be really useful to talk it through with someone that has done just that, so feel free to get in touch."