Ashton McGill founder and University of Dundee Entrepreneur in Residence, Alasdair McGill, joins the Miconex board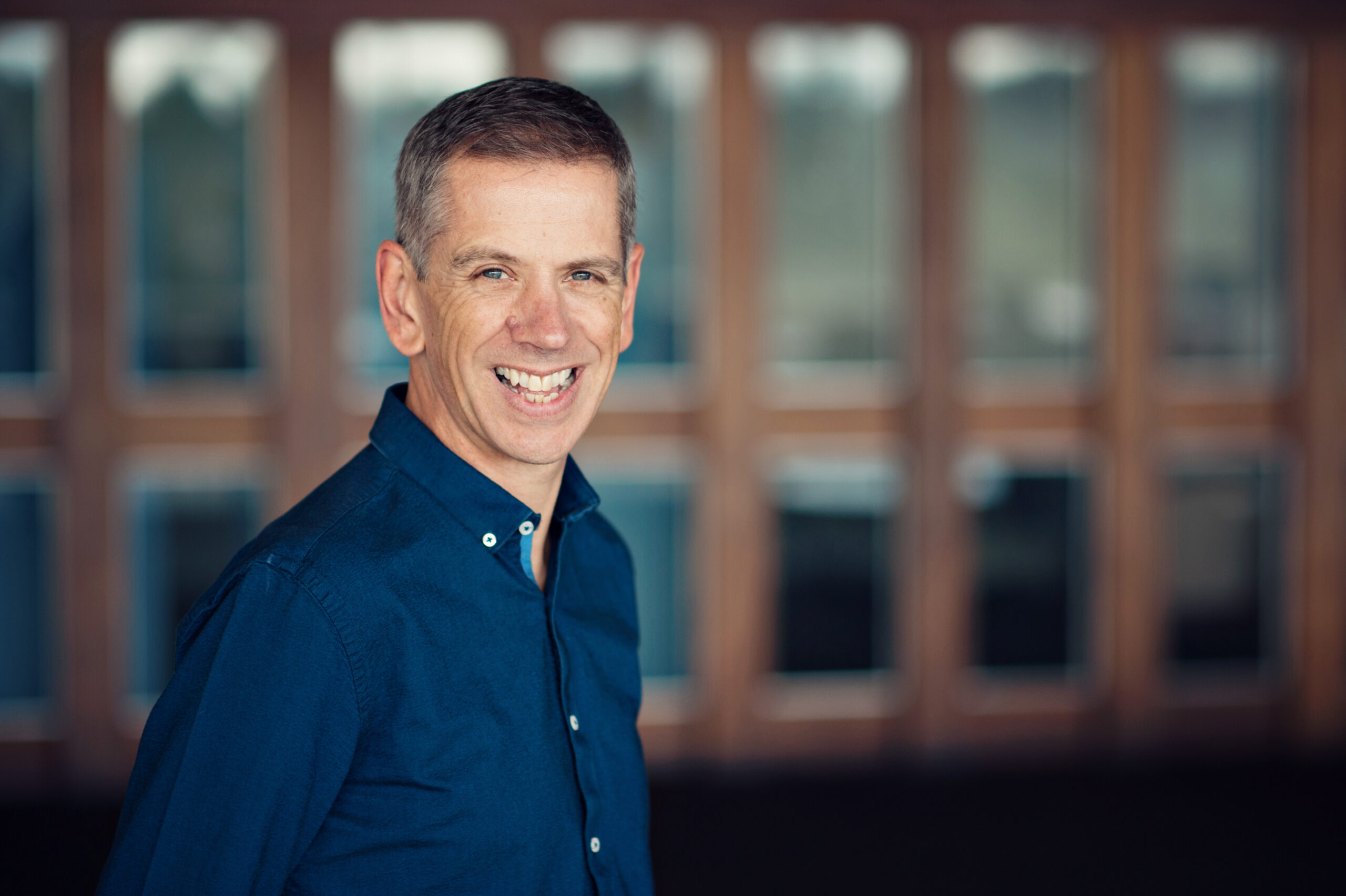 In April 2022, Alasdair McGill joined Miconex's Board of Directors. A trained accountant and service designer with almost 30 years of experience both advising and running successful businesses, Alasdair is the founder of accountancy firm Ashton McGill. As Entrepreneur in Residence at the University of Dundee, and an experienced Board Member, CFO and Non-Executive Director, we talked to Alasdair about the evolution of our high streets, consumer behaviour and the post-pandemic challenges for businesses:
"I trained as an accountant with Ernst & Young, and moved into industry in 1993. As an accountant, you're taught to be a technician, but you're not taught empathy or the soft skills that are so vital in accountancy. I became interested in customer experience and service design, and bringing that human-centred approach to business. Around 5 years ago, my son Andy and I were running a design consultancy business and we saw an opportunity to blend our collaborative design experience with accountancy in a new firm.
"We spent 6 months researching, finding out what businesses liked about their accountants and what annoyed them and poured that into Ashton McGill, which was founded in 2017. Yes, we work with clients on their payroll and end of year accounts but we also work with them on their strategy and overall business model. It's about helping people to build better businesses, supporting them onto the next level and moving away from industry stereotypes. It's easy to forget, but 90% of business owners have never run a business before. Ashton McGill provides that simple, smart and supportive business environment.
"In 2022, Ashton McGill is a growing business which works with around 170 businesses in the UK. We have an office in Dundee, and a small team in Cornwall. Typically, the businesses we work with are entrepreneurial businesses who are willing to challenge the status quo, such as Miconex. As we've grown as a business and brought new people into Ashton McGill, it has given me the space to take on a more strategic role, and to be able to say yes to the opportunity of joining the Miconex Board.
"Miconex is a tech driven business offering a really valuable service to local economies, and a product that consumers and businesses can regularly engage with. For businesses, takings are down and the cost of living has increased. As we come out of the pandemic, local currencies will be vital to recovery. Miconex products give places the opportunity to reinvigorate the high street, and encourage people into town and city centres. Without intervention, our towns and cities could become desolate.
"I'm also a member of the Board of Trustees at Dundee Contemporary Arts, Non-Executive Director at 71 Brewing, CFO at Dundee Football Club, Non-Executive Director at Tinto Architecture and CFO at British cycling brand CHPT3. These positions mean I can also see high street recovery from a built environment perspective, and how we need to make our places attractive, exciting and vibrant places to live and work. Tinto Architecture, for example, recently won the best regeneration award for their work on Union Street in Aberdeen. Miconex will play an important role in the evolution of our high streets.
"Another of my roles is as Entrepreneur in Residence at the University of Dundee. As the university's first Head of Entrepreneurship, I've had the opportunity to design the strategy for entrepreneurship, including extra-curricular programmes, and it has been a brilliant project to be involved in. I learnt early on that I thrive in a high energy environment, and I'm thankful that at this stage in my career, I have a great team at Ashton McGill, and the chance to give the benefit of my experience to others.
"Out of work, I have raced a bike for 17 years and now compete in duathlons. Training takes 10-12 hours per week, so there are lots of 6am starts to fit everything in! My wife and I love to travel, and we're looking forward to travelling to Girona in Spain, where CHPT3 are based. Family is hugely important; my daughter works in fashion design and my son of course is part of Ashton McGill.
"Digital is going to become increasingly important for Miconex. People are becoming more and more used to paying for things on their smartphones, and I'm particularly interested in the consumer behaviour aspects. For example, Richard Shotton's book The Choice Factory: 25 behavioural biases that influence what we buy, suggests that one of the biases is that customers will spend less when using cash, and more when using card. Richard suggests that if retailers want to maximise spend, that pre-paid gift cards is the way to do it. There are huge opportunities for Miconex, and joining the Miconex Board at this stage is exciting."