5 years of gift card sales in 1 month: Downtown Dollars, The Boro Gift Card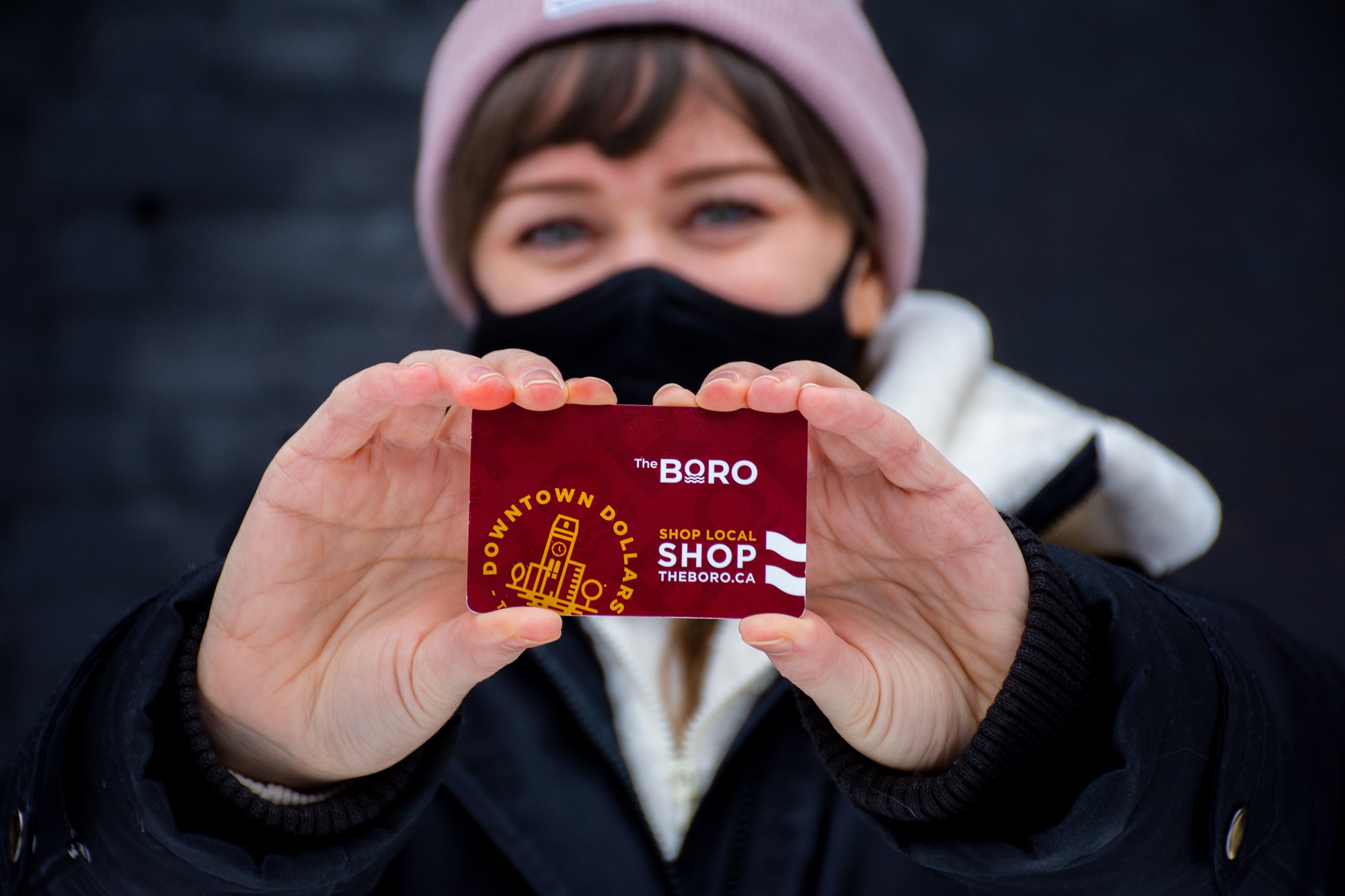 5 years of gift card sales in 1 month: Downtown Dollars, The Boro Gift Card
Downtown Dollars, the Boro Gift Card launched on the 9th December 2020 in Downtown Peterborough, Ontario, replacing its existing paper Downtown Money system. Within its first month, the Boro Gift Card achieved $70,000 in sales- equivalent to around 5 years of sales for their old paper system.  
Downtown Peterborough's Downtown Dollars, the Boro Gift Card is powered by Miconex and EML Payments and is the latest initiative from the Peterborough Downtown Business Improvement Area (DBIA) to support its businesses in the pandemic era and beyond. 
Joel Wiebe is the communications manager for Peterborough DBIA and says the success of the Boro Gift Card is down to a number of factors:
"The timing was right for the launch of our new card. We pushed ourselves to get the card out in time for Christmas and that really paid off. There was a real interest in supporting local. We had a goal of attaining $100,000 in sales in the first year, to be so close to that within the first month is extremely encouraging. 
"We started promoting the gift card in early December digitally through social media, email newsletter and PR, including a couple of interviews with local press. People were so excited about the launch of the programme that word of mouth was strong too. 
"Corporate orders were vital to our early success with 80% of our sales in the first month coming from local employers. We approached employers who had purchased our paper gift certificate in the past, taking sales from $1000-$7000 per order. Because we had corporate orders lined up, we took $20,000 of orders on day one.  The consumer orders ranged between $25 and $300 and took more of our time. I think the push we had to get the Boro Gift Card live for Christmas was worth it, which was around 8-9 weeks. Ideally, I'd have added on an extra month to spend on education of businesses. 
Joel says the new Boro Gift Card is welcome improvement for customers, businesses and the DBIA:
"Our Downtown Money system was more like a paper gift certificate and got a lot more popular during the pandemic, but was really onerous to run and the customer experience was average. We had to give each certificate a serial number, when a customer used the certificate we'd scan in the certificate and visit the business to reimburse them. A lot of hours each week were spent on administration for Downtown Money. If we wanted to achieve $100,000 in sales with Downtown Money, we'd need a full time staff member purely to manage the administration.
"The other problem with the paper system was that Downtown Money could only be purchased in $25 or $50 amounts, which meant it would only get used in certain places where transaction values were higher, such as outdoor stores or on a nice dinner. Cafés and sandwich shops completely missed out. As a result, not all businesses were actively using Downtown Money and if a customer tried to pay with Downtown Money, they'd sometimes be turned away. 
"This experience factor was a major reason for us wanting to switch to the new Boro Gift Card with the technology to enable customers to pay for even small transactions with the Gift Card. This opens up the scheme to a lot more places. Businesses don't have to make a big effort to be a part of the programme as it uses payment technology that they already have, and they get the money straight away instead of having to cash in Downtown Money. The experience for our traders is better. 
"Even though Downtown Money got more popular with the pandemic, it's not something we pushed much as a DBIA because of how difficult it was to manage the administrative side of things. With the new Boro Gift Card we can be more proactive in how we market it. Corporate orders will continue to be priority but the Card has proven to be more attractive to customers also. Add in businesses selling the Cards and we have a whole new customer base."
Another initiative introduced by Peterborough DBIA are the Holiday Shopping Passports where customers get a stamp for every $10 spent, and a chance to win three $500 prizes and one $1500 prize for completed passports. They also introduced a Digital Services Squad to help small businesses adopt online technologies. Joel believes the pandemic has accelerated adoption of digital technology for its businesses:
"Before covid, we had a business running their whole inventory off 1980s programme MS-DOS who now have an online store. Yes, it's been hard but people are investing in digital and we have accelerated around 5 years in digital adoption. For the first time, I had owners coming to me and asking what grants we had available. By mid-March we had someone working on digital transformation for our businesses, way before the federal grants came in.
"What I try and remind businesses is that online stores aren't just for selling, they're also for people who are doing their research who still want to visit the actual store to buy. People want the experience and the expertise of visiting an actual store. You're always going to have people shopping with large online retailers and in the big box stores, but independents will continue to adapt and survive. The new Boro Gift Card is part of that.
"So many other communities in Ontario are looking to introduce their own Gift Card programme after seeing the success of our programme, and I don't think that will detract from the Boro Gift Card but build on it. Peterborough has a population of 80,000 in the city and 150,000 in the wider area. Not every place has the population, staff and resources that we do but that shouldn't preclude them from having a Gift Card programme. There are lots of opportunities for partnerships and working together.
"We're heading into a new era for our downtown but with our initiatives including our new Boro Gift Card, we are stronger than ever."